Penny Mordaunt's Two Challenges: Competence and Honesty
Penny Mordaunt's ability to be Prime Minister may well be compromised by her ability to be competent and honest. We explore why her being Prime Minister could result in irrevocable harm to the country.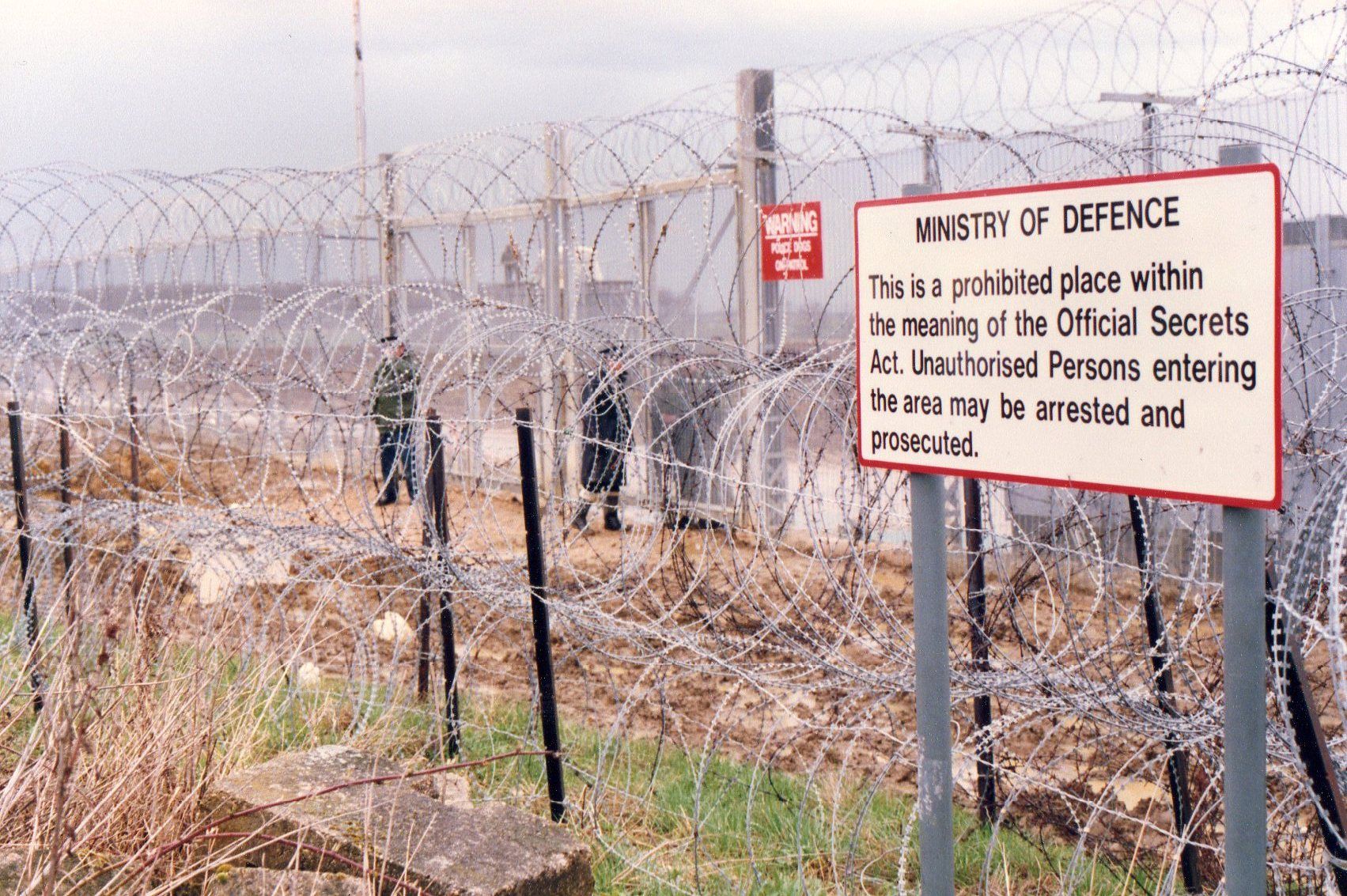 Penny Mordaunt is currently running to be the leader of the Conservative party and Prime Minister of the United Kingdom. Over the last few weeks, a number of serious issues have been raised about her qualifications for the role. So much so, that it is hard to keep up with all the controversies and what is and is not partisan.
Broadly, the problem with Penny Mordaunt becoming Prime Minister can be split into two areas - issues of competence and issues of honesty. In this blog post, I wanted to outline Mordaunt's issues in both of these areas by highlighting well-referenced case studies in both areas.
Competence: Homeopathy
In 2010, Penny Mordaunt signed a motion claiming that there is "overwhelming anecdotal evidence that homeopathy is effective."
Given that there is clear scientific evidence showing that homoeopathy does not work (any better than a placebo), it is concerning that a potential Prime Minister could believe such pseudoscience. This shows a clear inability to filter and make judgements upon evidence.
Moreover, Britain's defences against COVID-19 and future pandemic diseases are largely reliant upon the development of new vaccine technology and the ability to rapidly acquire and apply evidence around pharmaceutical treatments. This is not to mention the other areas of policy which require a detailed understanding of scientific evidence. The inability of a Prime Minister to be able to make judgements on scientific evidence poses a significant danger to national security.
Competence: Undermining Critical National Infrastructure
Given the recent threats to energy supply in Europe, and rising energy costs for British consumers, energy supply remains a key part of Critical National Infrastructure.
As a Government minister, Penny Mordaunt campaigned against the AQUIND Interconnector project, connecting the British and French energy grids. The construction of which may have caused some temporary disruption for her constituents.
A Ukrainian-born British businessman who owns part of the project has since threatened to bring legal action against Penny Mordaunt, describing her as a "threat to national security".
Competence: Employer References
Often when being hired for a job, future employers will make an offer conditional on acceptable references being provided by previous employers and colleagues. Mordaunt has received some substantial criticism from her previous colleagues.
Most notably, recently Lord David Frost has been extremely critical of her time as his deputy, saying he has "grave reservations" about her being Prime Minister and that "she did not master the detail that was necessary when we were in negotiations".
Lord Frost added: "She wasn't always visible. Sometimes I didn't even know where she was. It became such a problem that after six months I had to ask the prime minister to move her on."
Mujtaba Rahman, a leading Brexit analyst, told The Independent that Lord Frost's view on Ms Mordaunt "is widely shared in Brussels – with one important qualification. One senior EU official tells me she 'was even less qualified than Frost'."
Lord Moylan, who formerly was the deputy leader of Kensington and Chelsea council where Mordaunt was hired as a Director of Communications, claimed: "we had to get rid of her after a few months because she was incompetent."
Mordaunt was also made deputy chairman of the Exiting Operations Committee as Britain left the EU. An official who attended the meetings is quoted as saying: "It was woeful. Mordaunt was incapable of steering the committee to the right outcome. It became embarrassing. She would just read out pre-prepared civil service briefs. She couldn't answer questions or raise any interesting points. She often wasn't there, and when she was others had to take over."
A Civil Servant who worked in the Ministry of Defence when she was Defence Secretary claimed she was incapable of mastering the technical side of her work, saying: "I'm sorry she was just out of her depth".
Major Robert Campbell has criticised Maudaunt for backing the failed Iraq Historic Allegations Team, stating: "Now she is depicting herself as the armed forces champion but she never did anything for me. She needs to apologise for how we were treated."
Major Campbell added: "When she had the opportunity to do something meaningful about IHAT, she failed spectacularly. She failed us as armed forces champion."
However, it should be noted that Penny Maudaunt has secured the support of former Prime Minister, Theresa May. Though, I'm not certain if that truly has a wholly positive effect as an endorsement.
Honesty: False Claims she "Fought in the Navy"
Penny Mordaunt's campaign is keen to play up her military credentials, with one of her supporters George Freeman MP falsely claiming she "fought in the Navy". Mordaunt has even given fuel to Scottish nationalists by claiming her Royal Navy experience has given her the tools to "defeat the nationalists".
Senior officers have now pushed back against these claims, with a highly-decorated former senior Royal Navy officer saying: "She isn't [currently] a trained or paid reservist, she's never qualified or been commissioned. She's been banging the naval drum for days and enough is enough. How she has presented herself – and how she has allowed herself to be presented – have been deeply misleading."
She does not fulfil the Royal Navy's training commitments or receive any salary, as confirmed by her entries on the MPs register of interests.
Defence sources suggest she was made an honorary captain to save embarrassment from being thrown out of the Navy: "She was made an honorary when she became minister for the Armed Forces because she was about to be thrown out." The source added that this was as she was: "timed out on sitting the relevant exams... So everyone was polite and made her an honorary".
A Naval source also told the Mail that: "She had a set time period to attend the Britannia Royal Naval College but failed to do so."
Honesty: Support of Self-ID
Penny Mordaunt is on video, at the dispatch box, claiming that "transmen are men". However, with this view being unfavourable to the party she has now sought to pretend that she had a different position.
Although Mordaunt claimed that she did not attempt to introduce self-ID whilst a Government minister, this claim has now been undermined by both Kemi Badenoch and Liz Truss undermining these claims. Badenoch said at a TV leadership debate: "When I took over equalities minister in 2020 what was being pushed was self-ID. I don't understand how that would have changed unless someone else did it. My understanding was the previous minister who had the role had wanted (Ms Mordaunt) self-ID."
Benjamin Cohen, the Chief Executive of PinkNews, has also highlighted this apparent inconsistency, saying: "At the minute I am struggling to reconcile the views of the person I have known for a decade and who has collaborated with PinkNews for the last five years with the views she has expressed in recent days. As someone who first met Penny a decade ago, it's the first time I've heard that she didn't agree with self-identification."
Competence: Meeting with Extremists
In 2009, the Labour government broke off all ties with the Muslim Council of Britain with the Lib Dem/Conservative coalition and the later Conservative governments maintaining this policy. Therefore, a "non-engagement" policy for ministers toward the group has existed since 2009.
As Paymaster General, Maudaunt met with the Secretary General of the MCB, Zara Mohammed. Dr Alan Mendoza of the Henry Jackson Society described this meeting as "shocking".
A Government spokesperson told The Jewish Chronicle: "The UK government has a long-standing policy of not engaging with the MCB and that has not changed."
The MCB has been criticised for not representing the full spectrum of opinion across Muslim communities. Former Home Secretary, Sajid Javid has suggested members of the council had made 'favourable' remarks about extremists in the past.
Conclusion
Putting aside the partisanship that affects the light in which someone is viewed, the truth appears to be that Penny Mordaunt may well be one of the worst Prime Minister's in British history and could spell the end of the country as we know it.
As Gideon Rachman tweeted: "She is strikingly unqualified to be prime minister."